Let's GET BOLD and CREATE something…
We do SOFT, and also HARD
SoarStack specializes in different fields, whenever you need a software or application, we would also fulfil your need
Company operation solutions are essential to your profit, we are experienced in logistics, financial applications and also submission systems.
No matter you are in large companies or even education institute, systems do help productivity.
A well designed website is essential for reaching the public, you can see the difference with our SEO and web enhancement technique.
You don't have to learn everything in design, because you have SoarStack, our design team which specialize in UX/UI.
IoT-Internet of Things
The internet of things(IoT) is always existing surrounding us. We are extremely passionate about what we could create to improve human's life.
Machine Learning & Artificial Intelligence
We integrate Machine Learning(ML) and Artificial Intelligence(AI) into your software, websites, or hardware. CHATBOTS, for instance, it saves your time to filter out what information can be dealt with simple solutions, and reduce relative response time to your precious customers.
Digital Marketing
We have cooperated with several qualified marketers, without the effort on digital platform, a company can never be feeling the AWESOME EXPERIENCE.
Take your little step, and we will take care the rest
Learn more about us, stay tuned!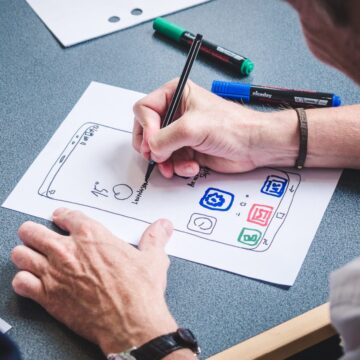 Front-end Development "Will it be attractive enough? Is it user-friendly for all…
Read more >>